Windows Phone 8+
Dropbox not working - if you were using Dropbox i would update to the latest version once it's released; otherwise, do not upgrade as no other improvements.'
If running this app on WP8.1, if a non-shoutcast station does not work, I suggest trying without the (ns) in the name. e.g. from test(ns) to test.
Latest version is v1.7.0.6 as of today 18th November 2014. Please make sure to move to the latest version. Always backups your stations by uploading to your Dropbox account.
Note: Shoutcast v2 server streams will work under the non-shoutcast stream method of adding (ns) to the station title e.g. BestNewAgeOnline(ns)
Recommend backing up your station data frequently using the Dropbox feature, just in case it becomes corrupt.If it comes corrupt then your app will currently crash on startup, in this case I suggest the best course of action is to uninstall and reinstall the app. This will re-generate a new set of default data, and if you have backed up your data on Dropbox, you can go and download it again.
If you get an error on the station picker screen for the alarm, you need to upgrade to the latest version 1.7.0.5 as on the phone store.
To play a non-shoutcast station just add (ns) in the station name e.g My Station (ns)
If you are a true New Age music fan please visit my New Age/Synth music site
Windows phone 8.1 users whom have certain nokia lumia phones can share to their TV, using a new feature called 'project my screen'. see the video on this page. If you don't have a Miracast enabled TV, you can buy dongle devices that enable this function to your tv, you can find them on Amazon, or you can buy one from Microsoft.Please note that only certain nokia phones support the miracast function due to hardware requirements e.g. The Lumia 1520, Lumia Icon, Lumia 930 and Lumia 63x should be receiving support with the Lumia Cyan update. Some NFC enabled Nokia Lumia phones, plus the MS NFC enabled device that connects to your TV can also share via this wp8.1 feature. This site tells you howto project with/without wifi - project my phone screen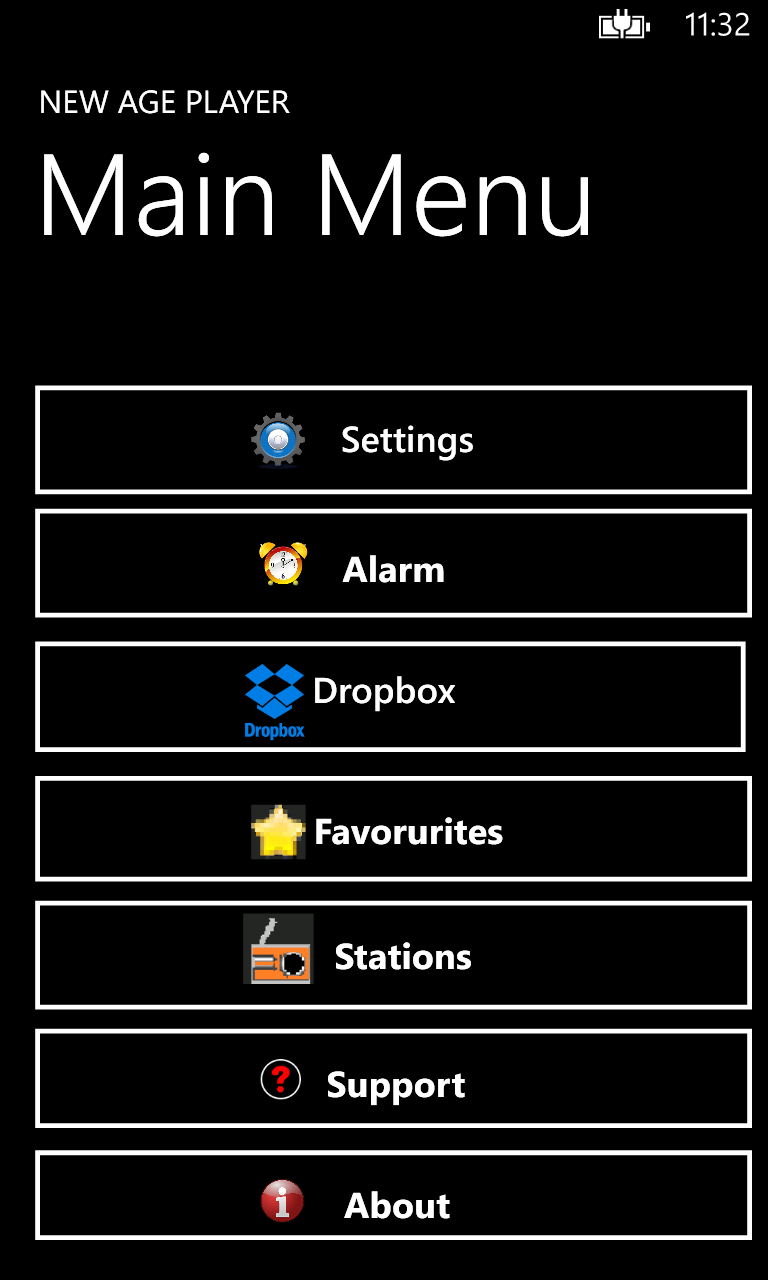 Main Menu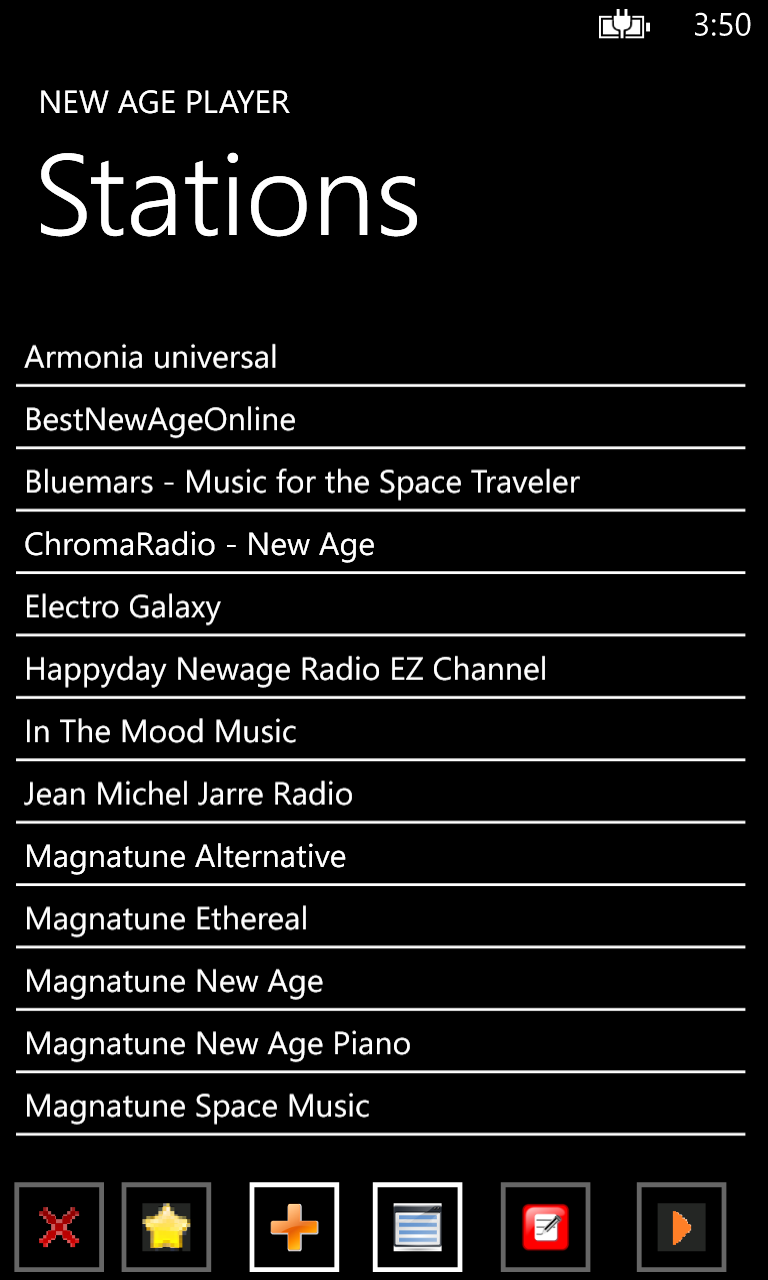 Stations screen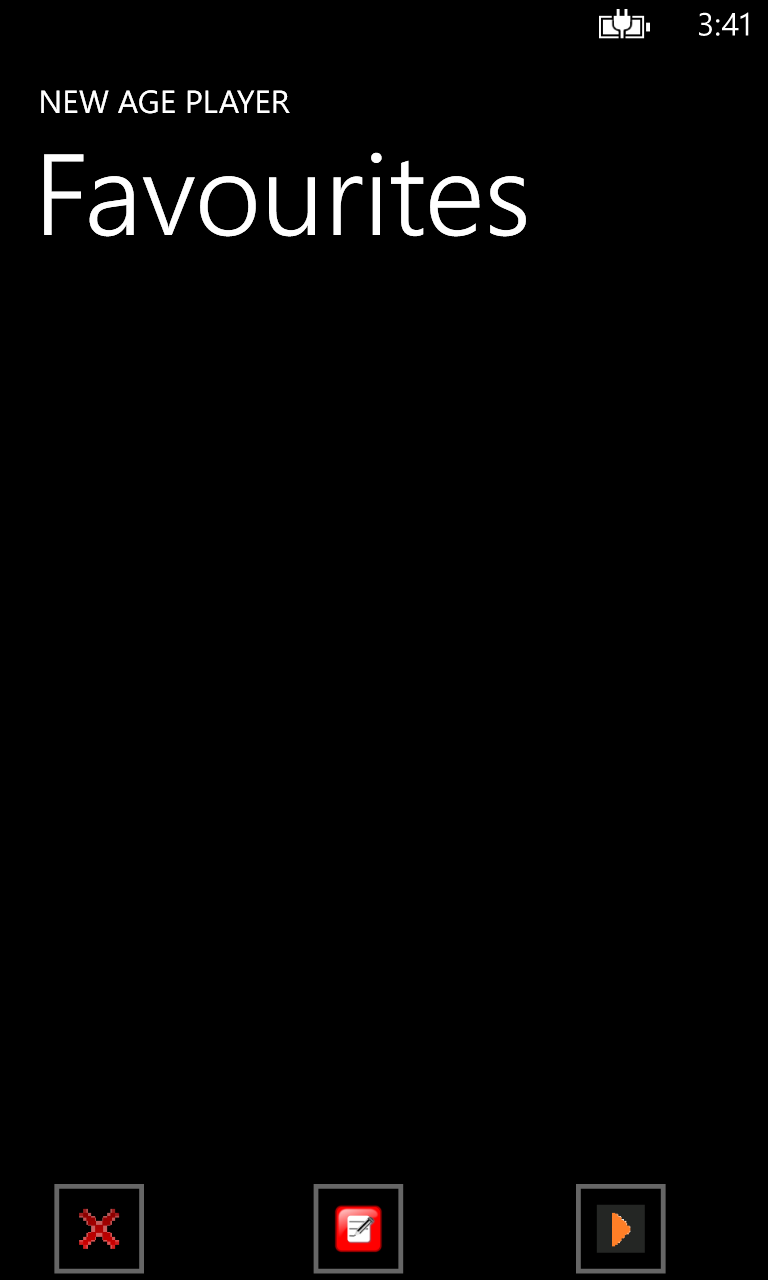 Favourites screen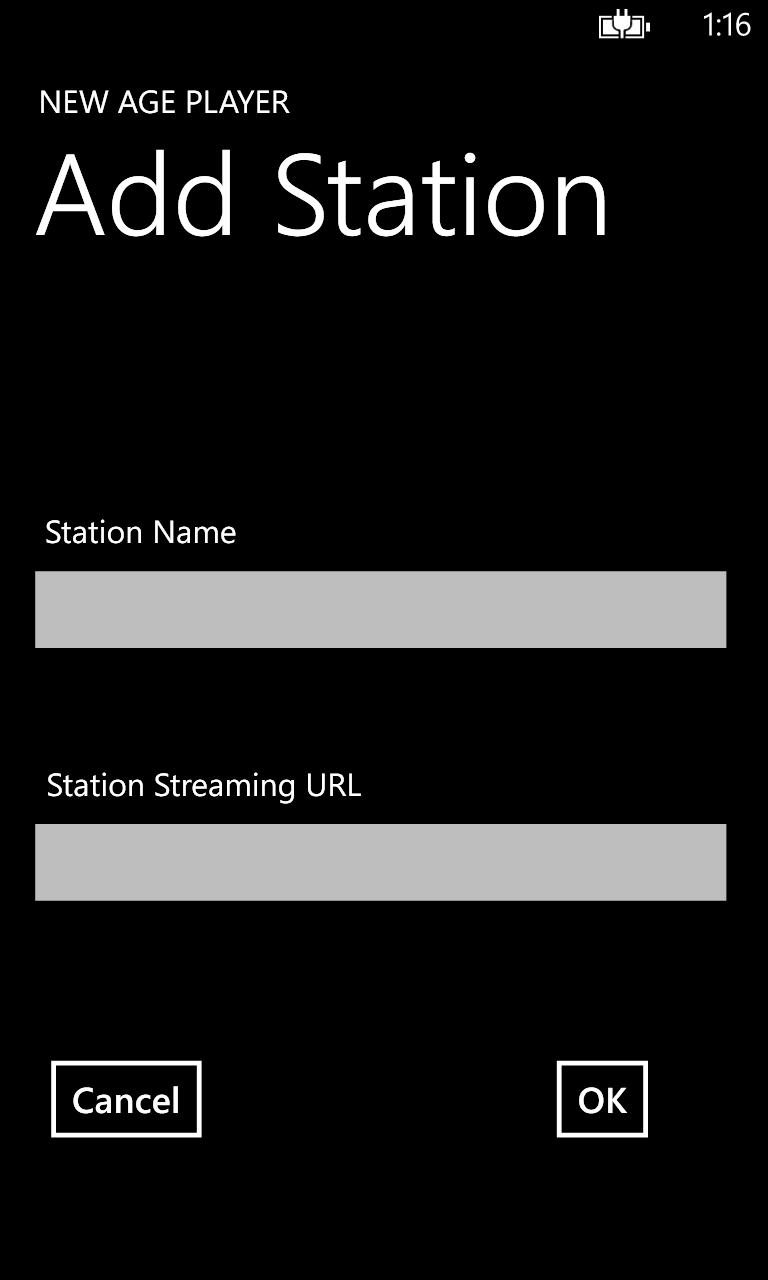 Add station screen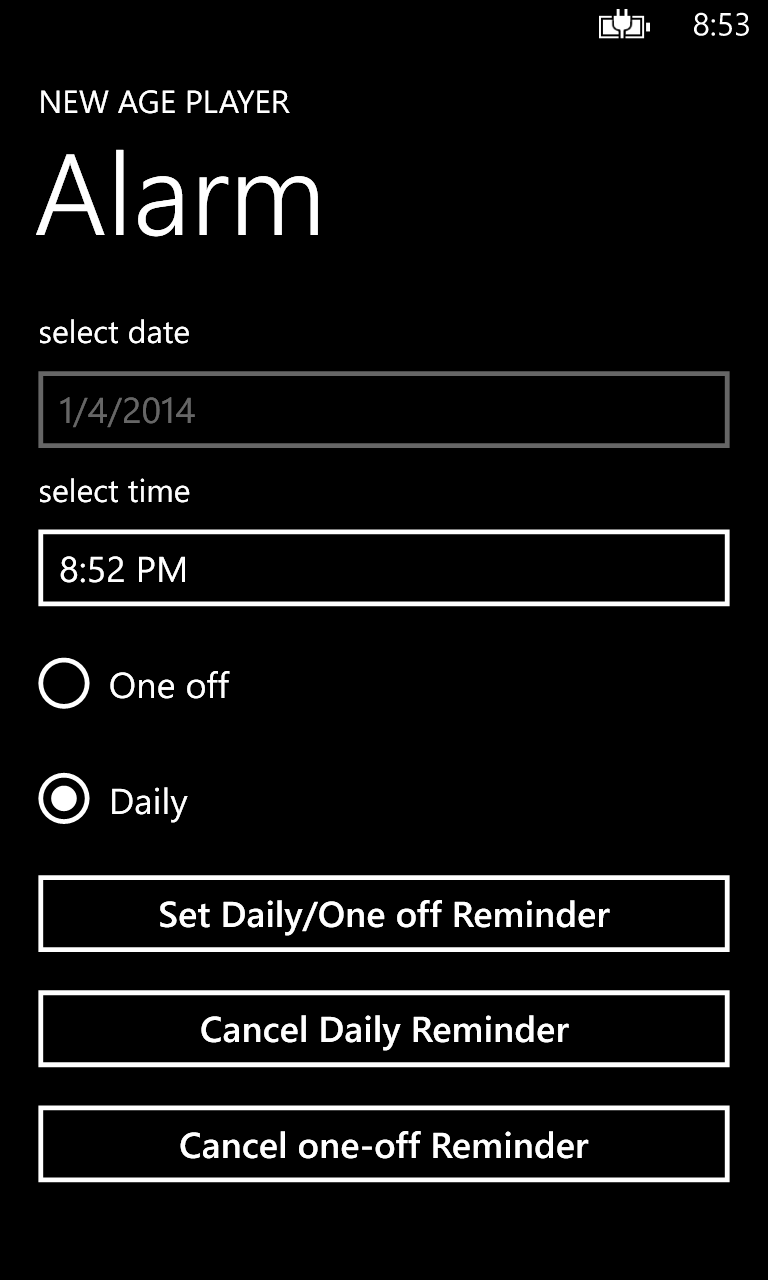 Alarm screen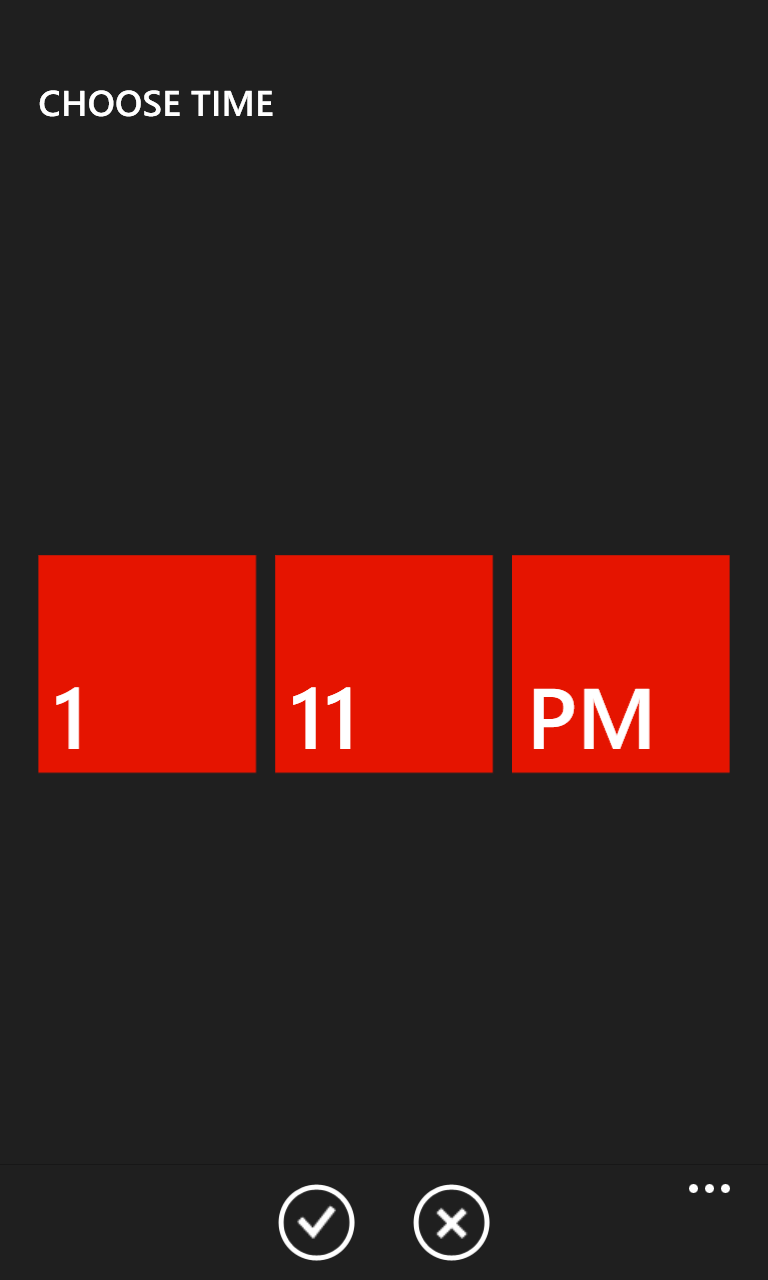 Time Picker screen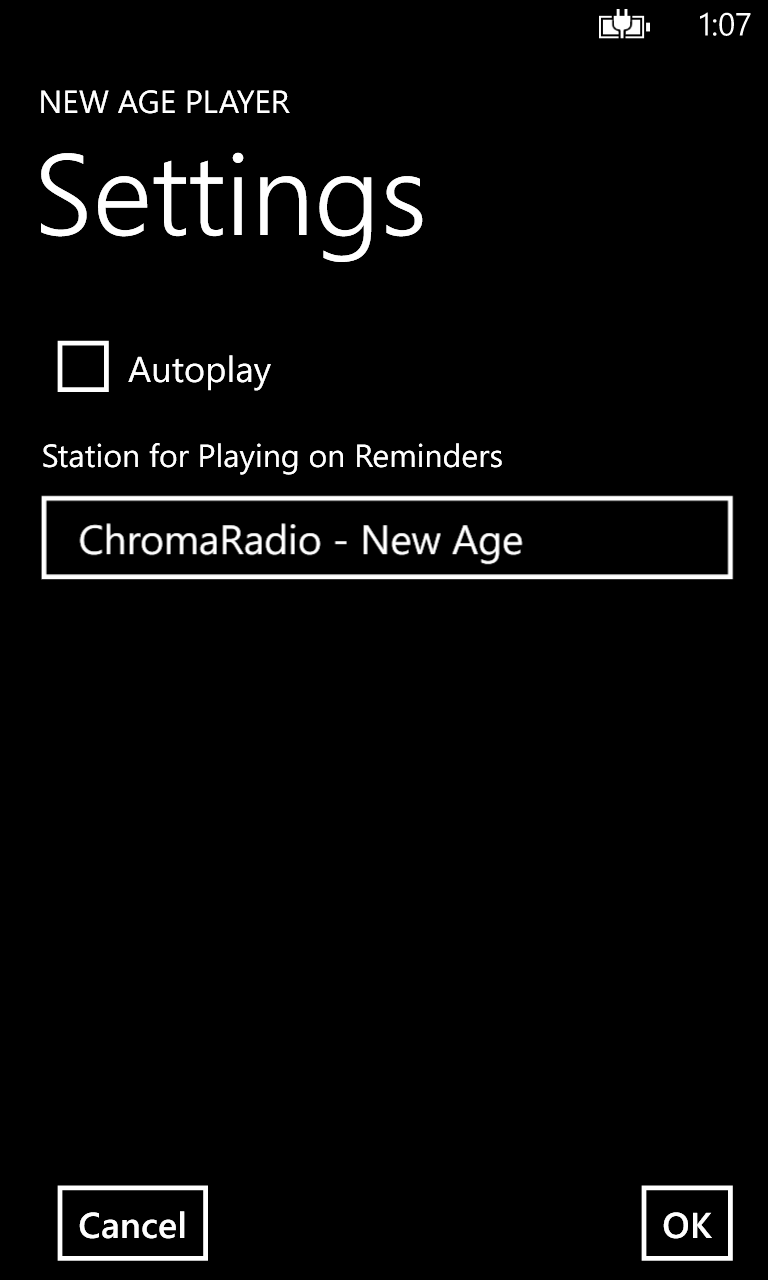 Settings screen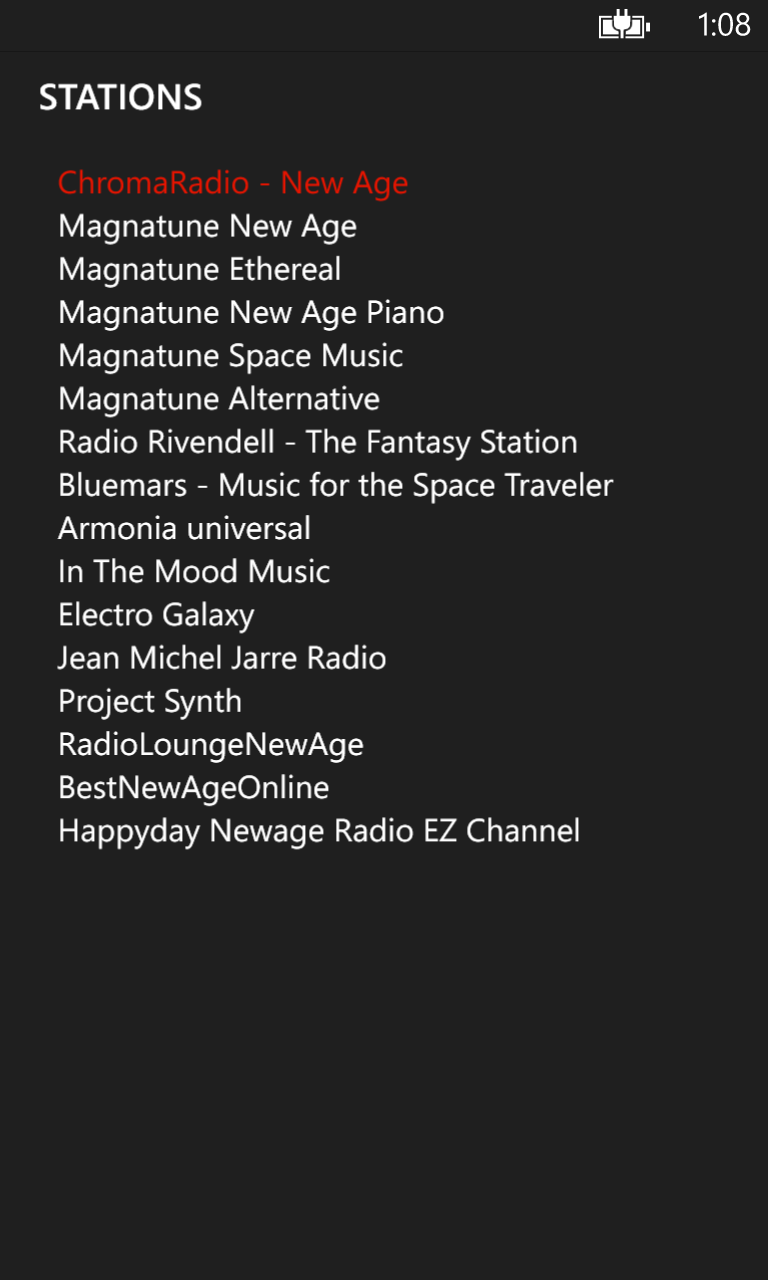 Station Selector screen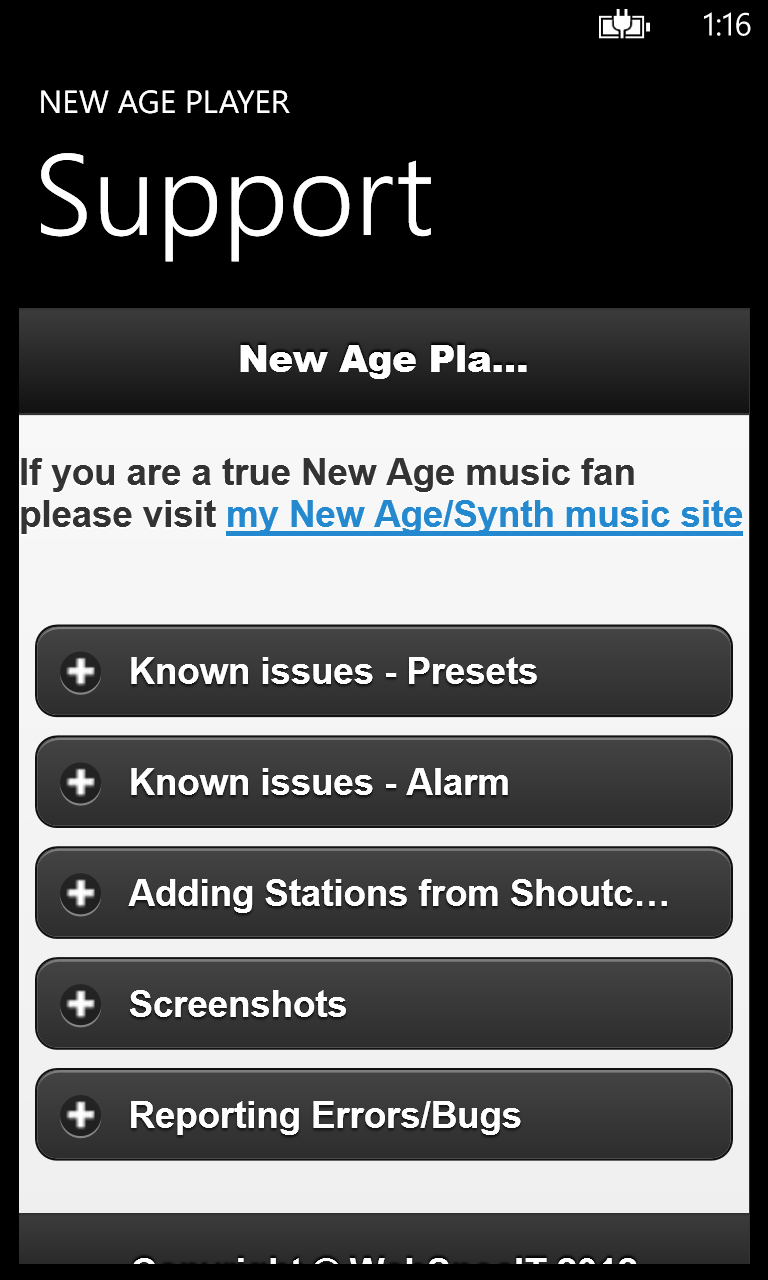 Support screen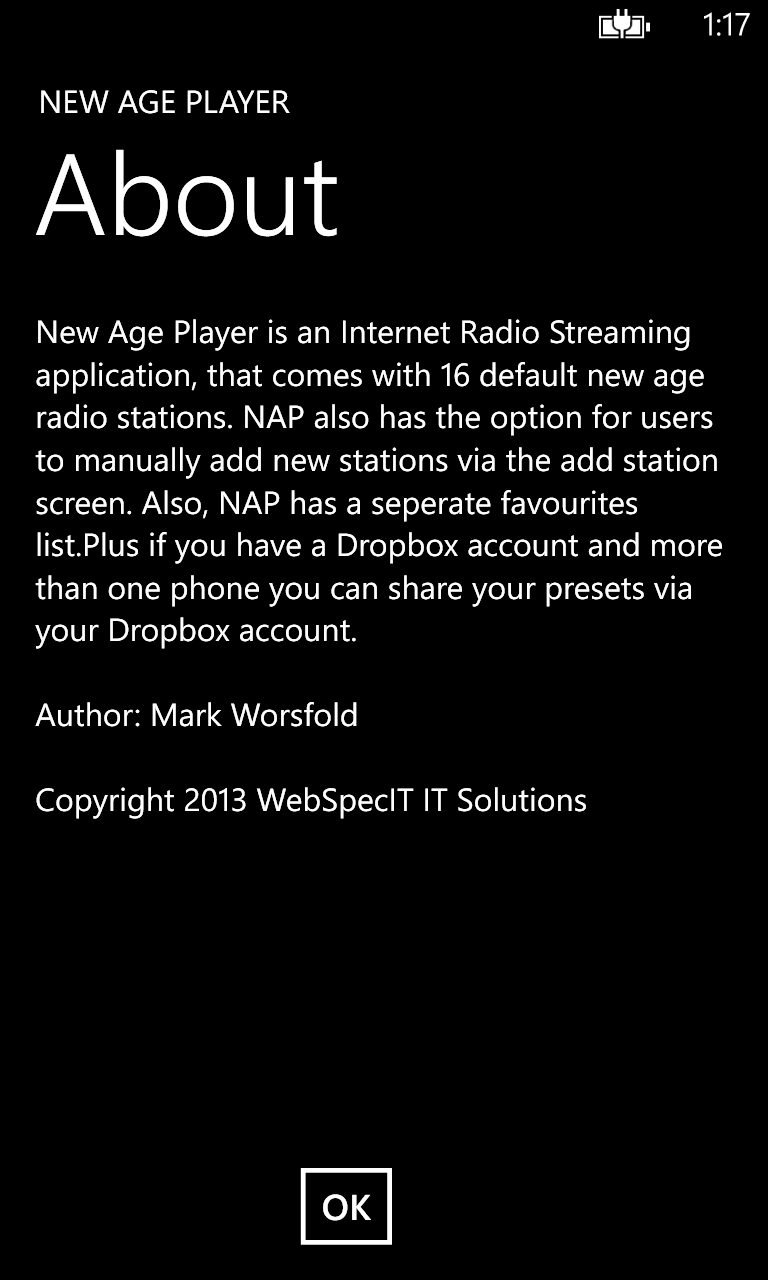 About screen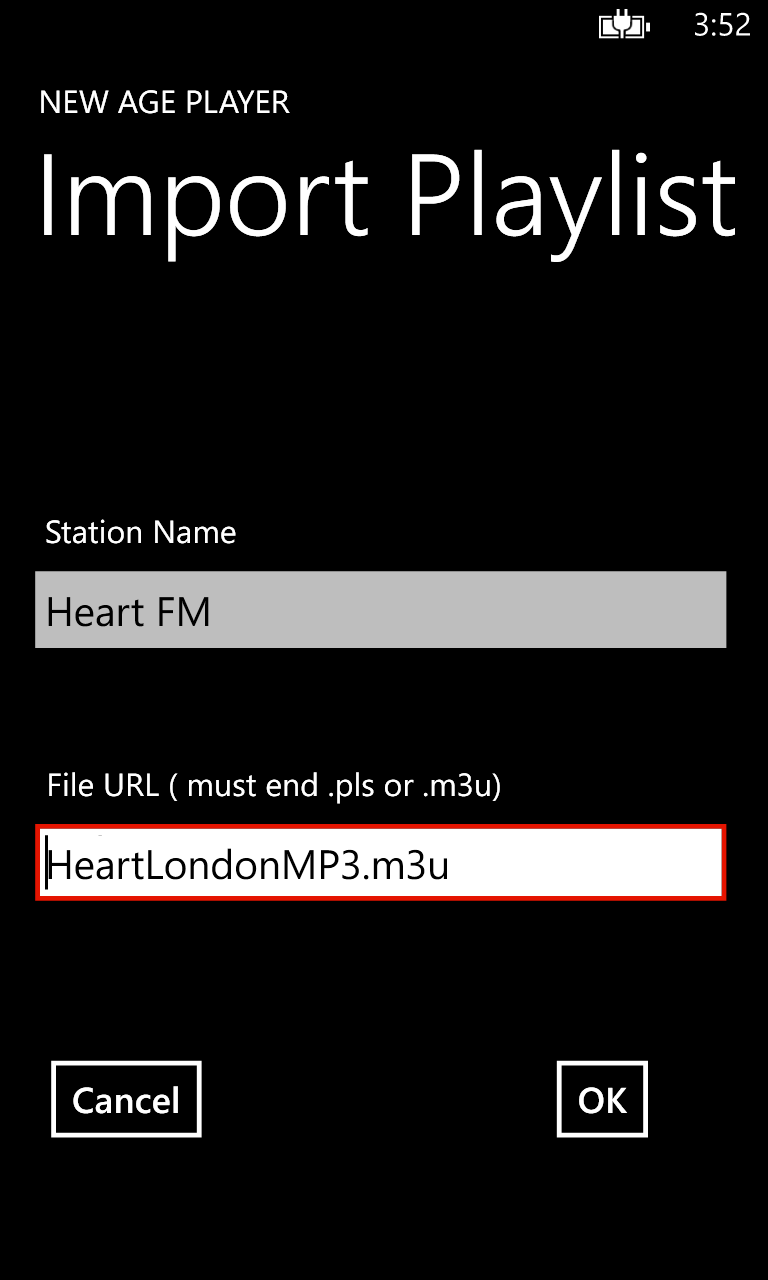 Import Playlist Screen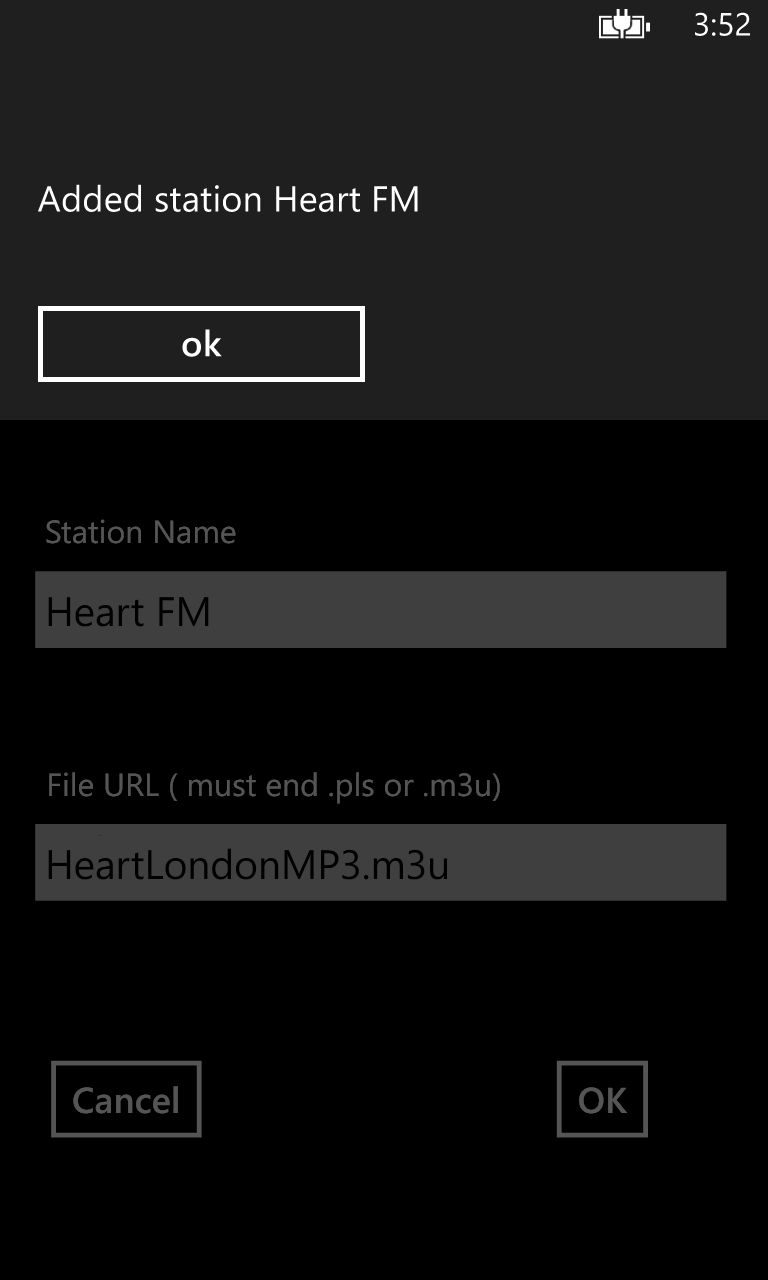 Import Playlist screen with added station dialog