Android/Kindle
If you are a true New Age music fan please visit my New Age/Synth music site
Latest version is v1.4.0
Please note this app has not been tested on v6 or v5.1 of Android
This app does work on the new Android 5 devices, however upon testing on a real device e.g. NVidia Shield that the default App icon is missing from the main screen, and is replaced with the default android icon.
If you get an SSL certificate error when using the Dropbox screen
Please make sure your device has the correct date/time, then try again.
You get a station name of null.If you delete a station name that is the chosen station for a preset.Make sure to check all presets before deleting.
Please make sure to disable autoplay before loading stations in from any website
If you set a one-off alarm for 08:00 and the time is 14:00 then it will go off immediately. Best solution is to set a daily alarm with that time, then it will go off the day after at that time. Then if you don't want it to repeat each day, then click on the cancel daily alarm menu option. Also alarms will be cleared if the phone is turned off and rebooted.
To load stations from shoutcast:>
using Opera Mobile browse go to www.shoutcast.com/settings (only on first visit)
select default media player and relevant bandwidth option and select save settings
goto main shoutcast select a genre.
click on the play button next to a station (making sure that it is an MP3 type).
this will bring up a complete action dialog - select opera mobile.
next you will get a download file dialog - select a folder in the dropdown and click save.
once download complete, click on the open button and select New Age Player in the open file dialog.
this will then open New Age Player, and add the station info to the existing presets list.
Note that you may see duplicate station names but this is because some stations broadcast off multiple urls, and they list them all in the .pls, because they have a max number of listeners per url.
Should also work with the following sites as they provide .pls files (but must do settings on shoutcast first)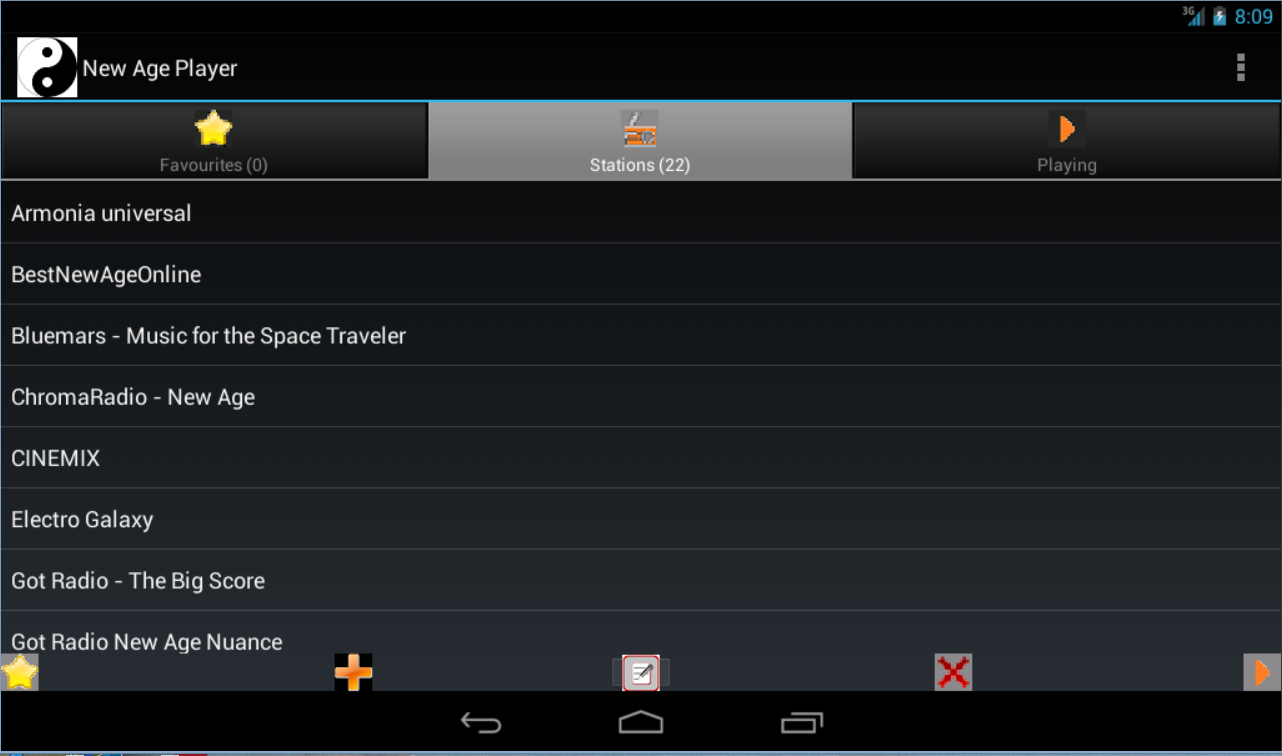 Stations Tab.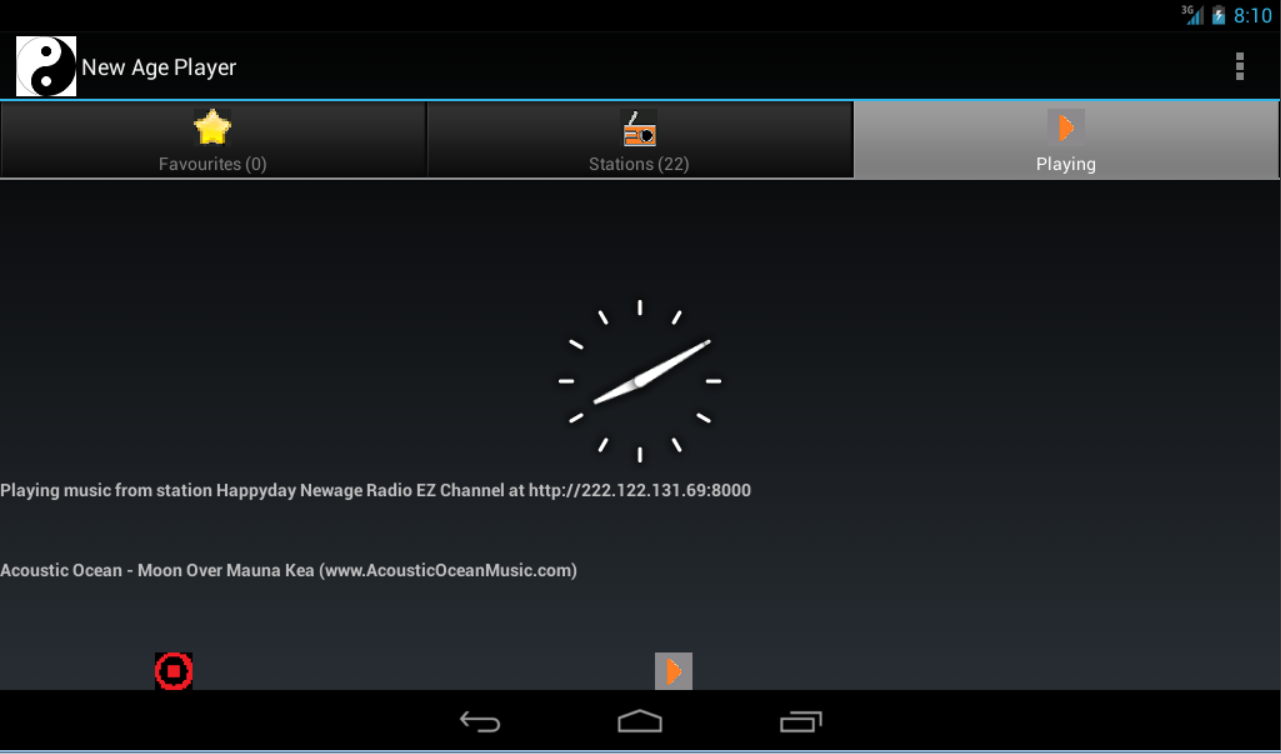 Play Tab.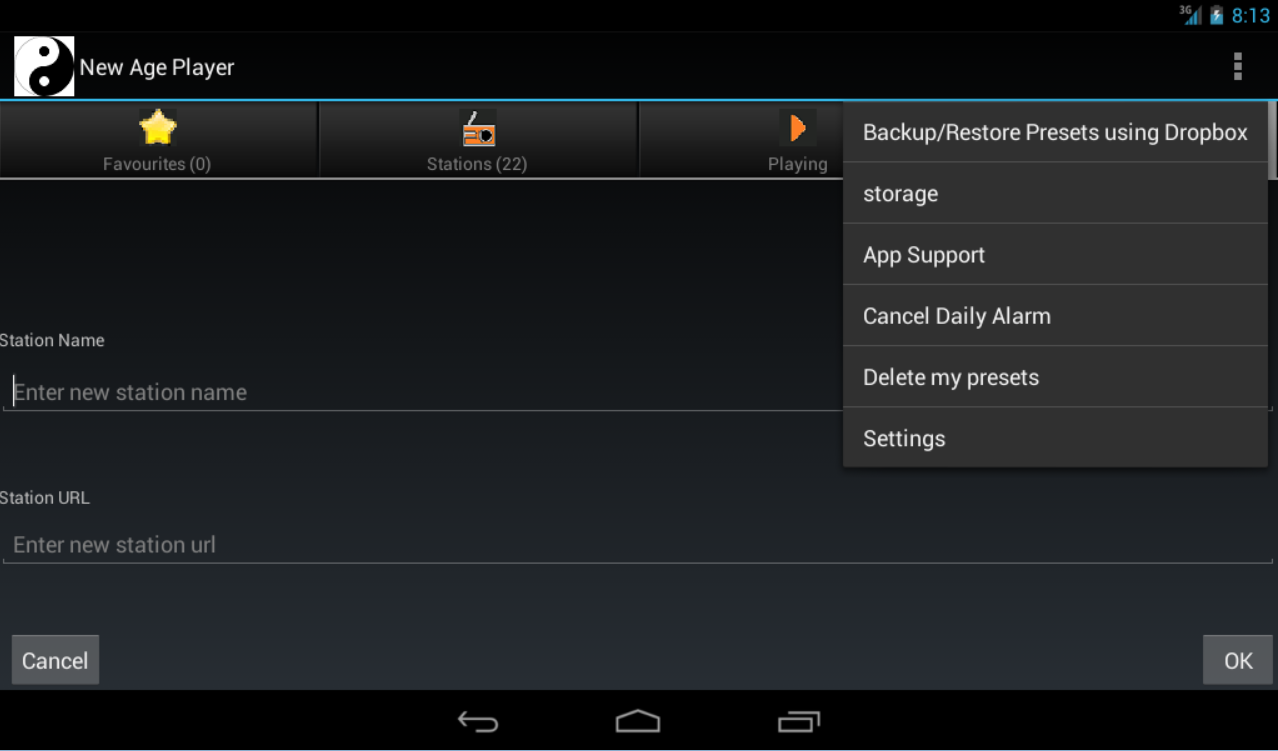 Menu.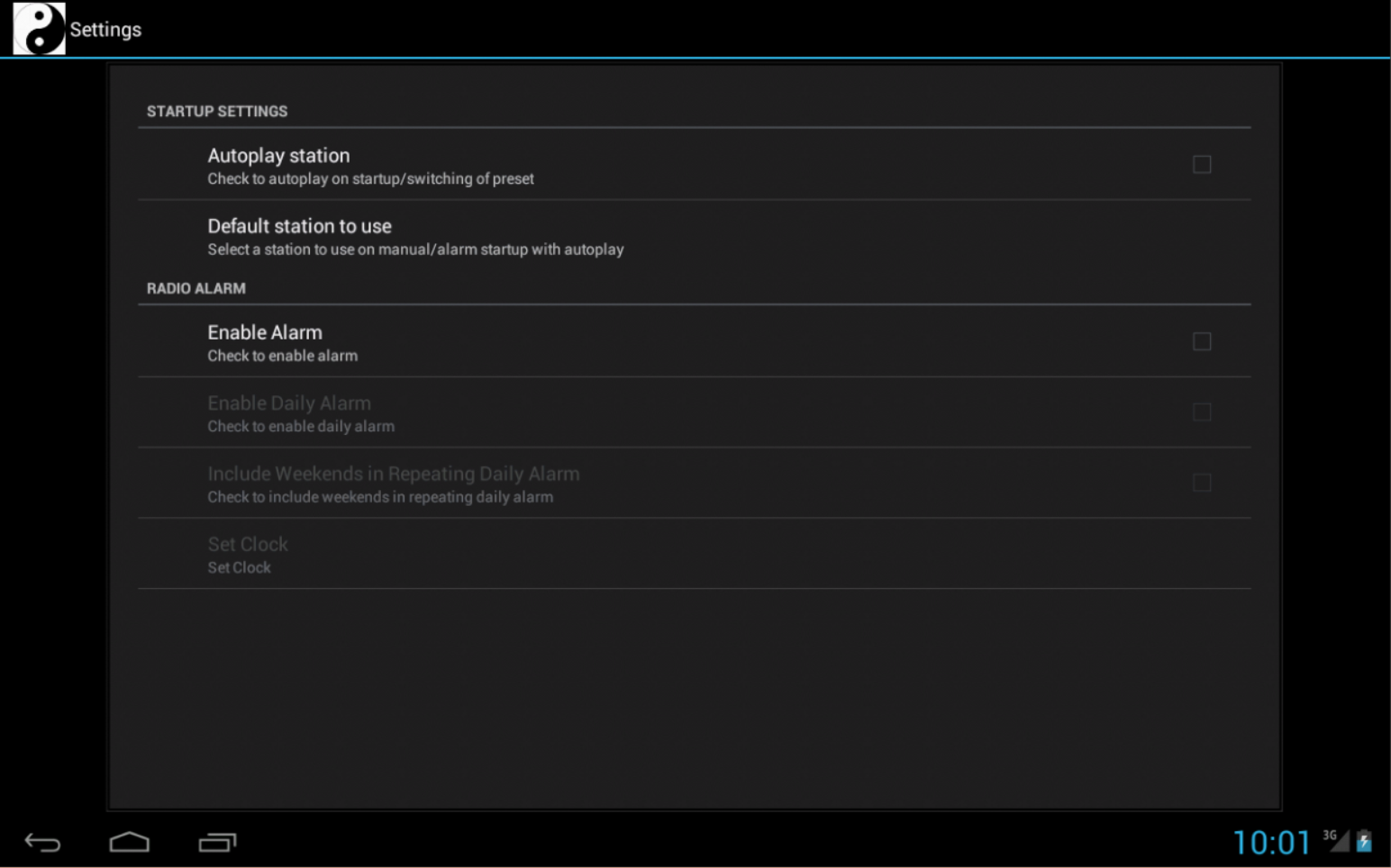 Settings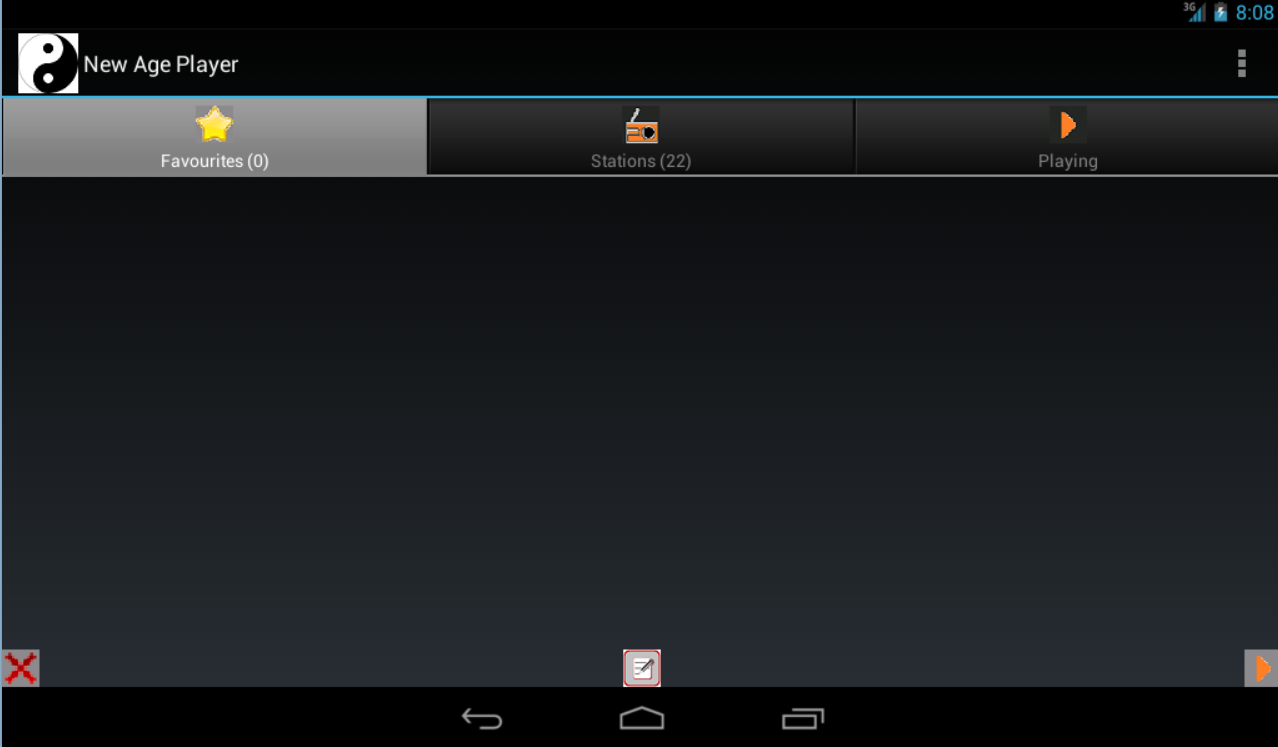 Favourites Tab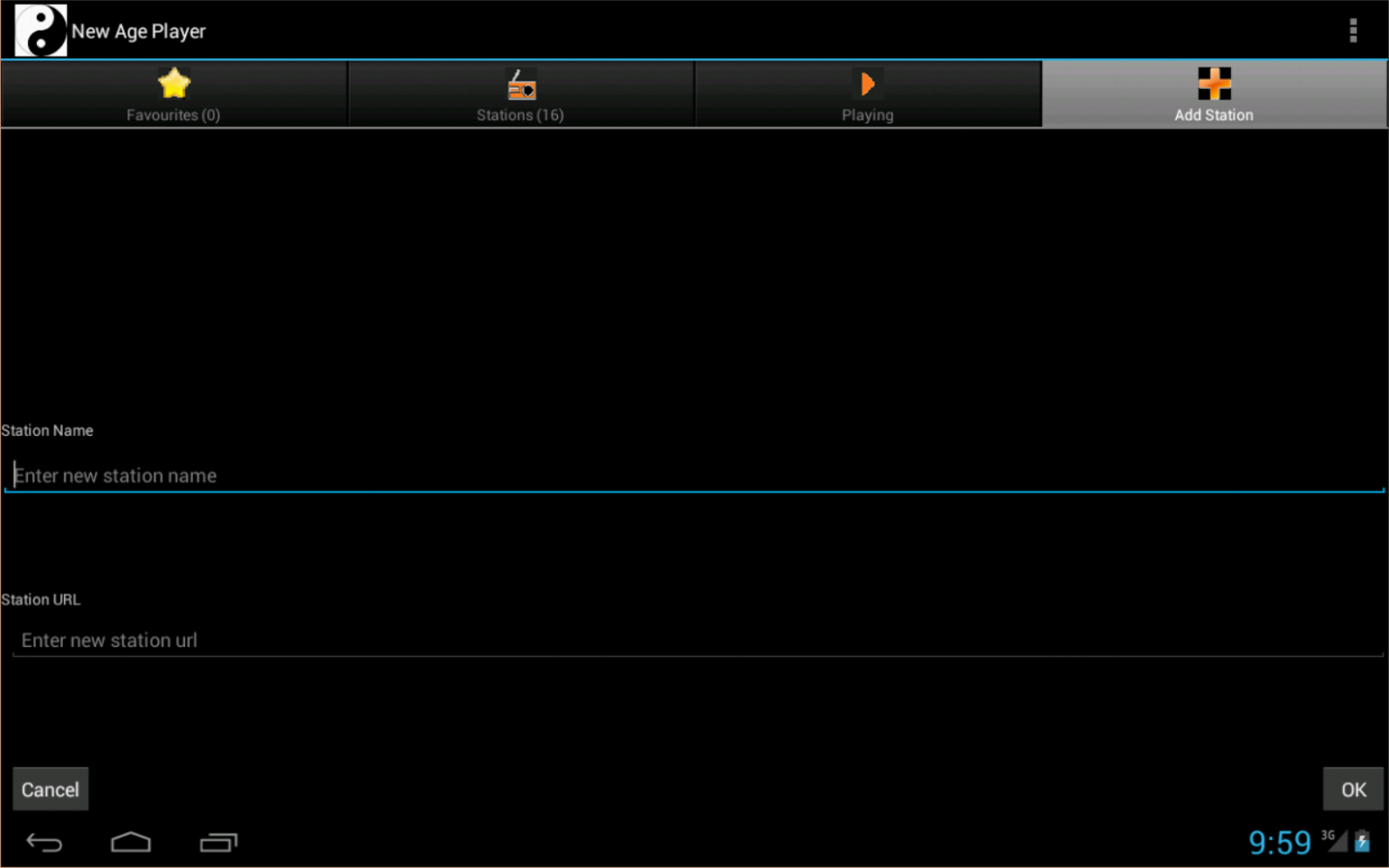 Add Station Tab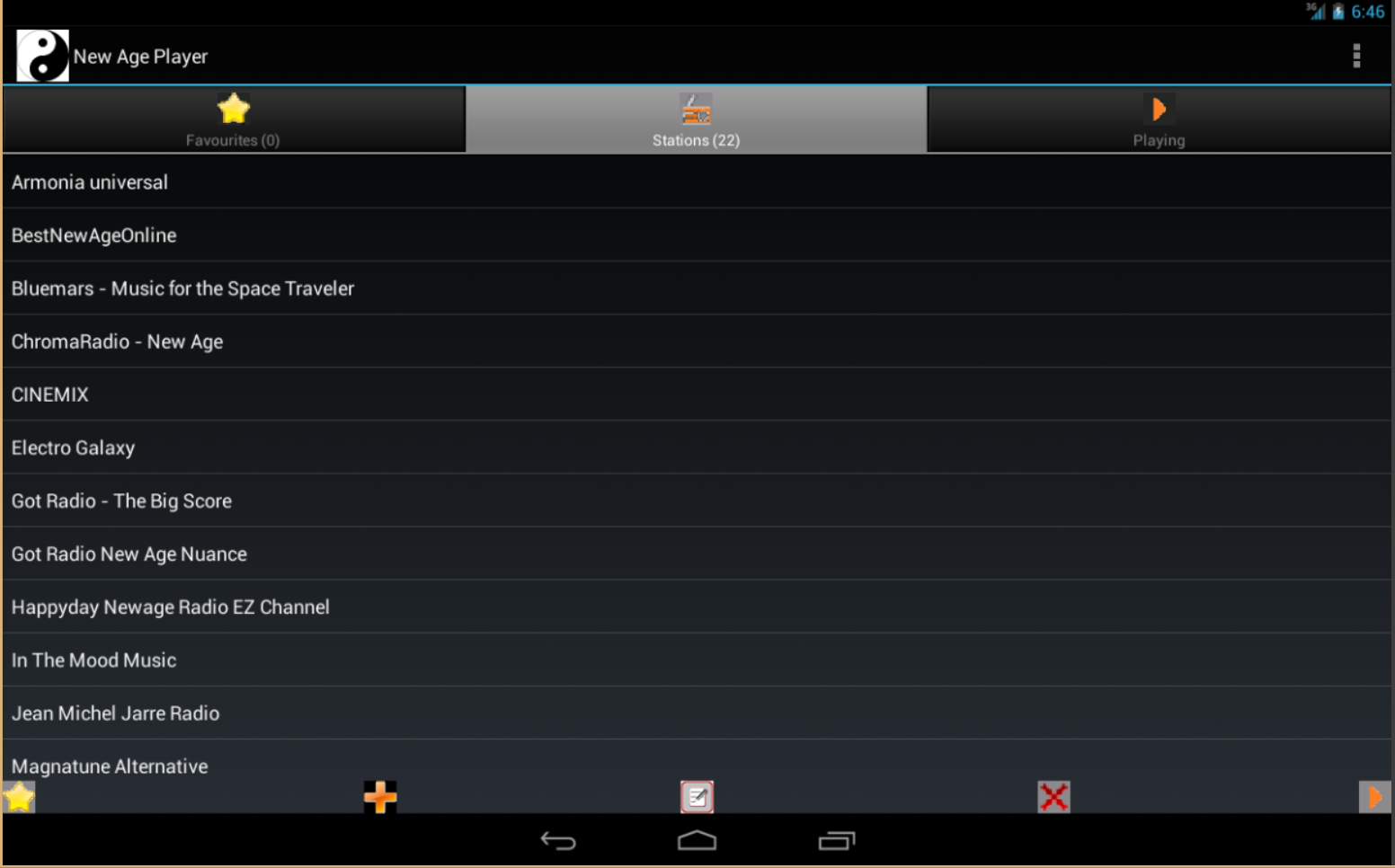 Stations Tab.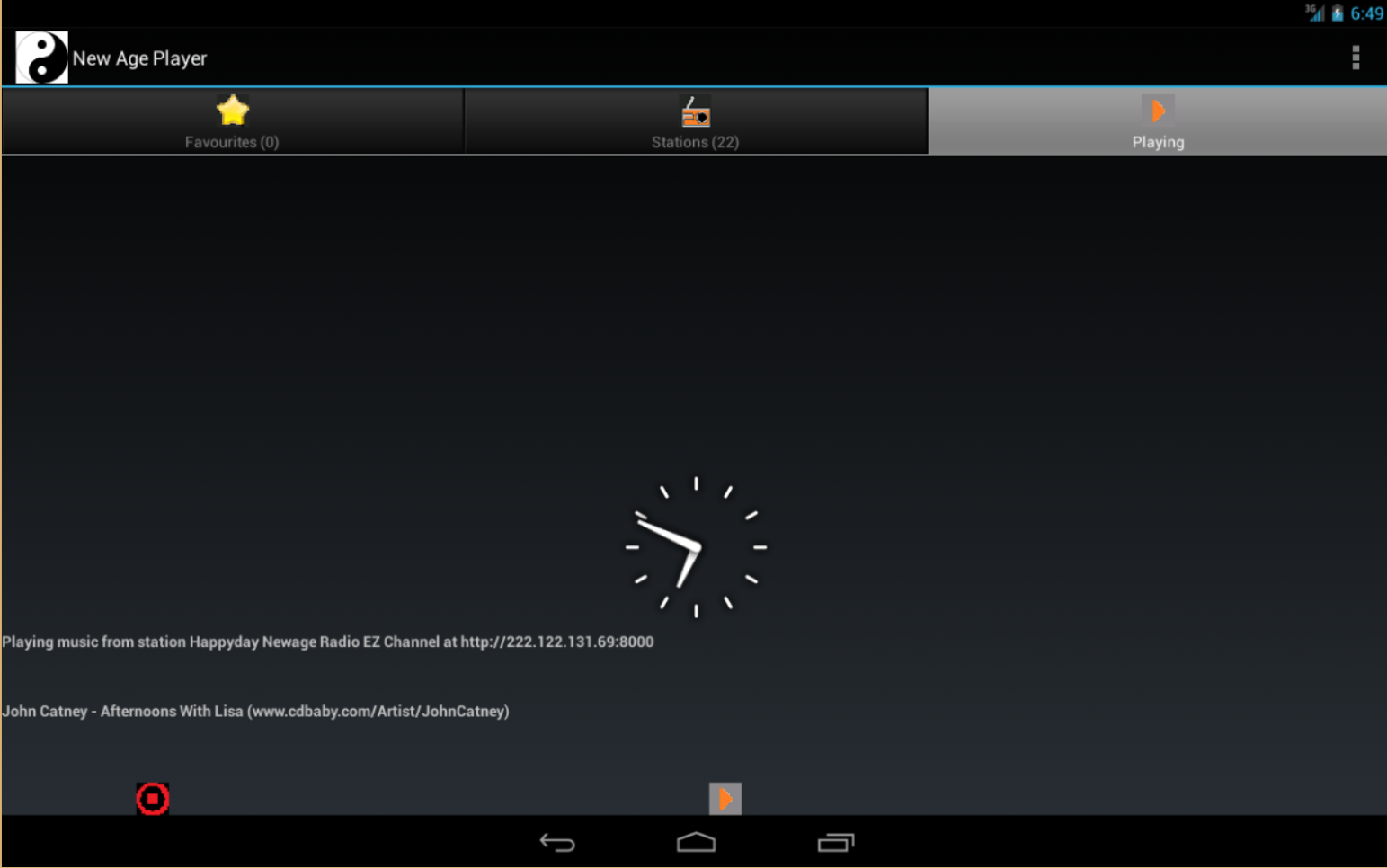 Play Tab.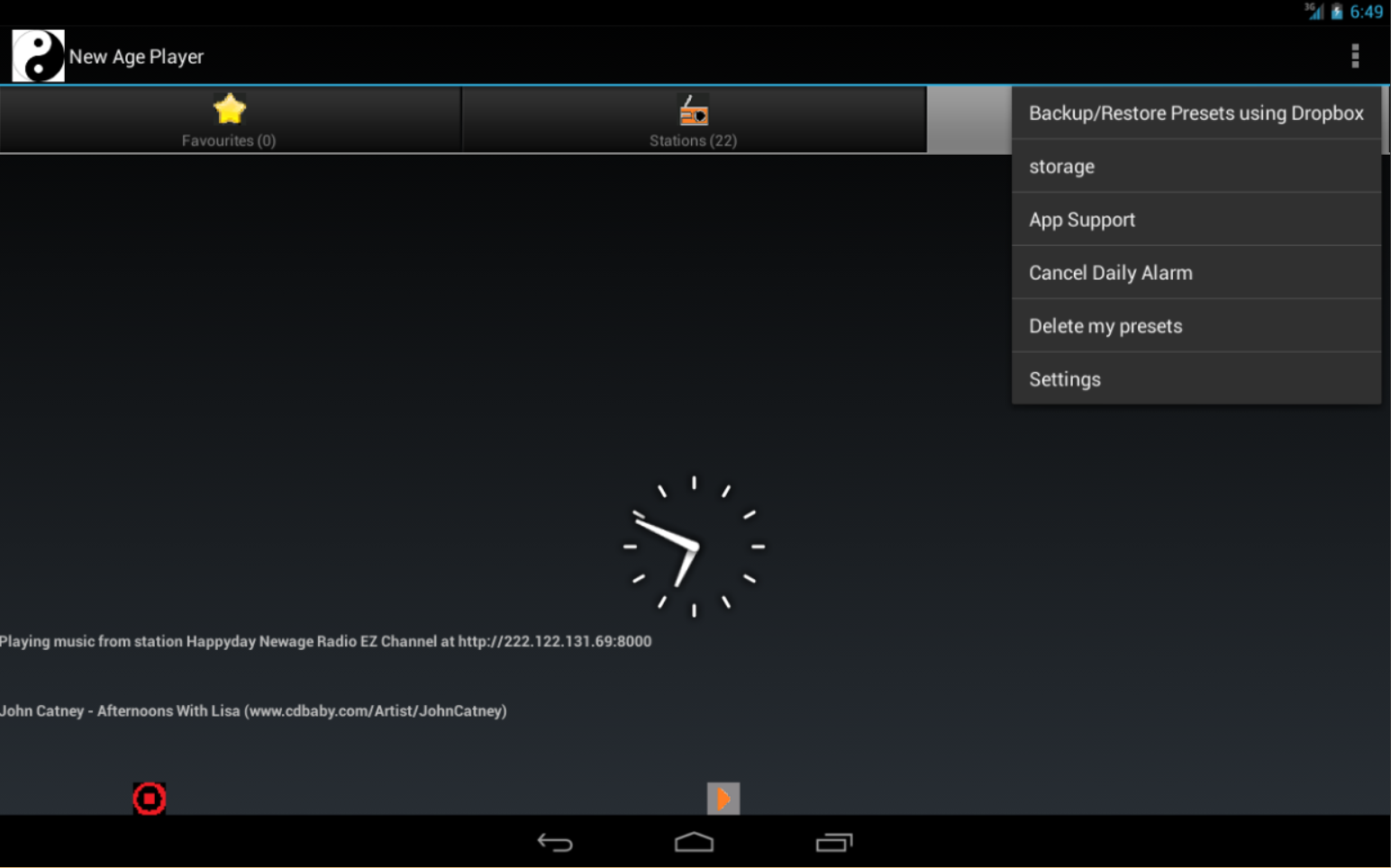 Menu.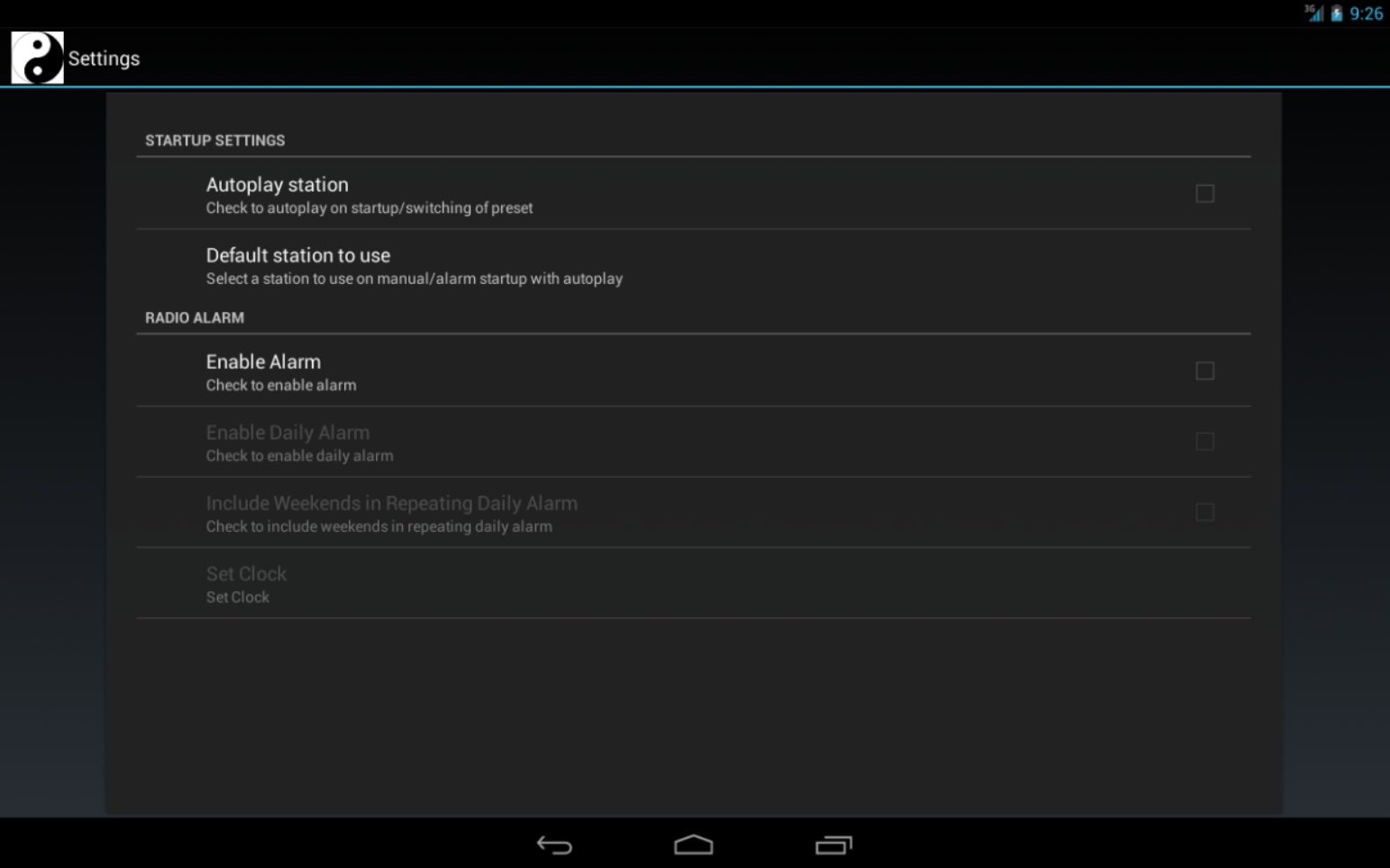 Settings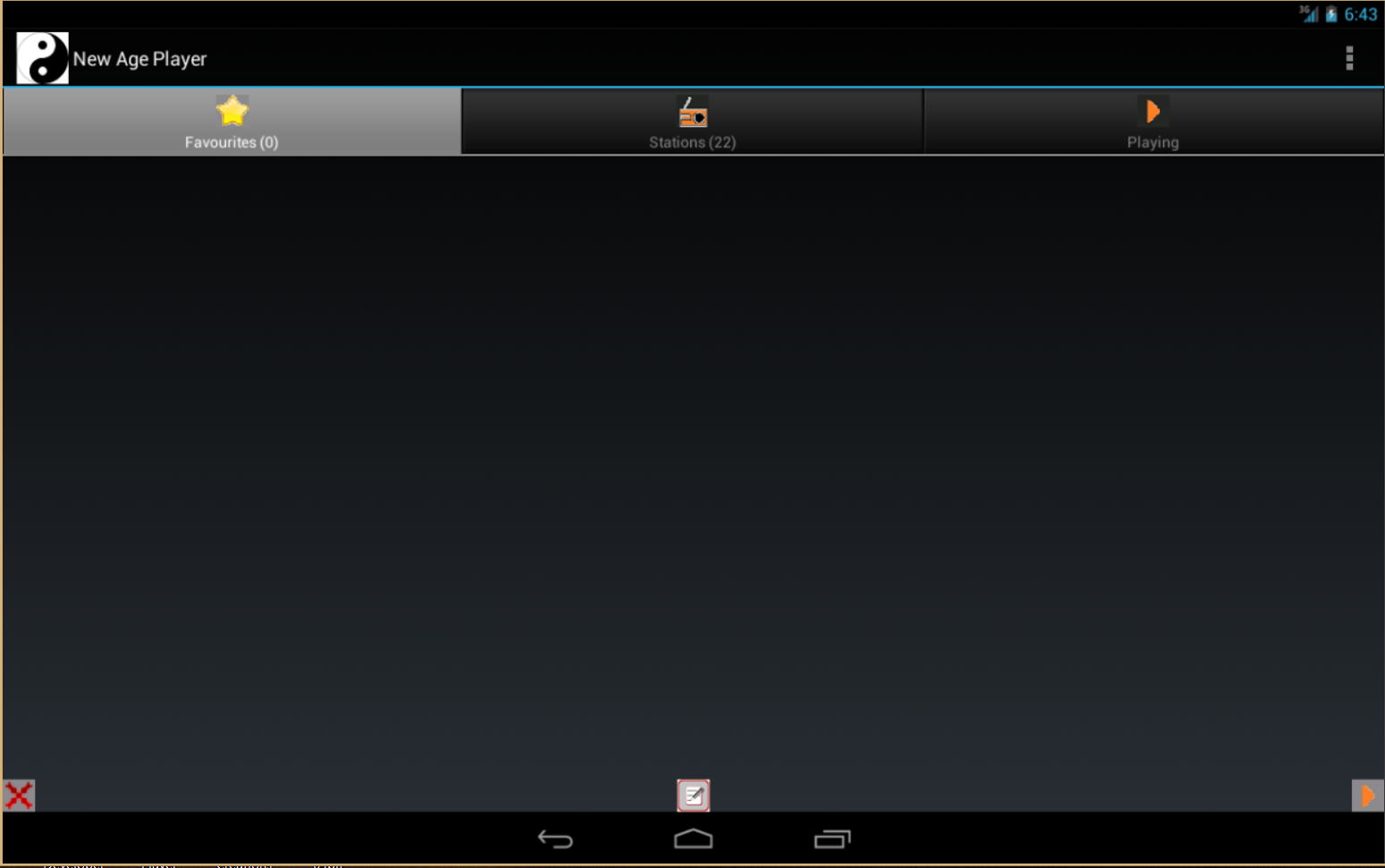 Favourites Tab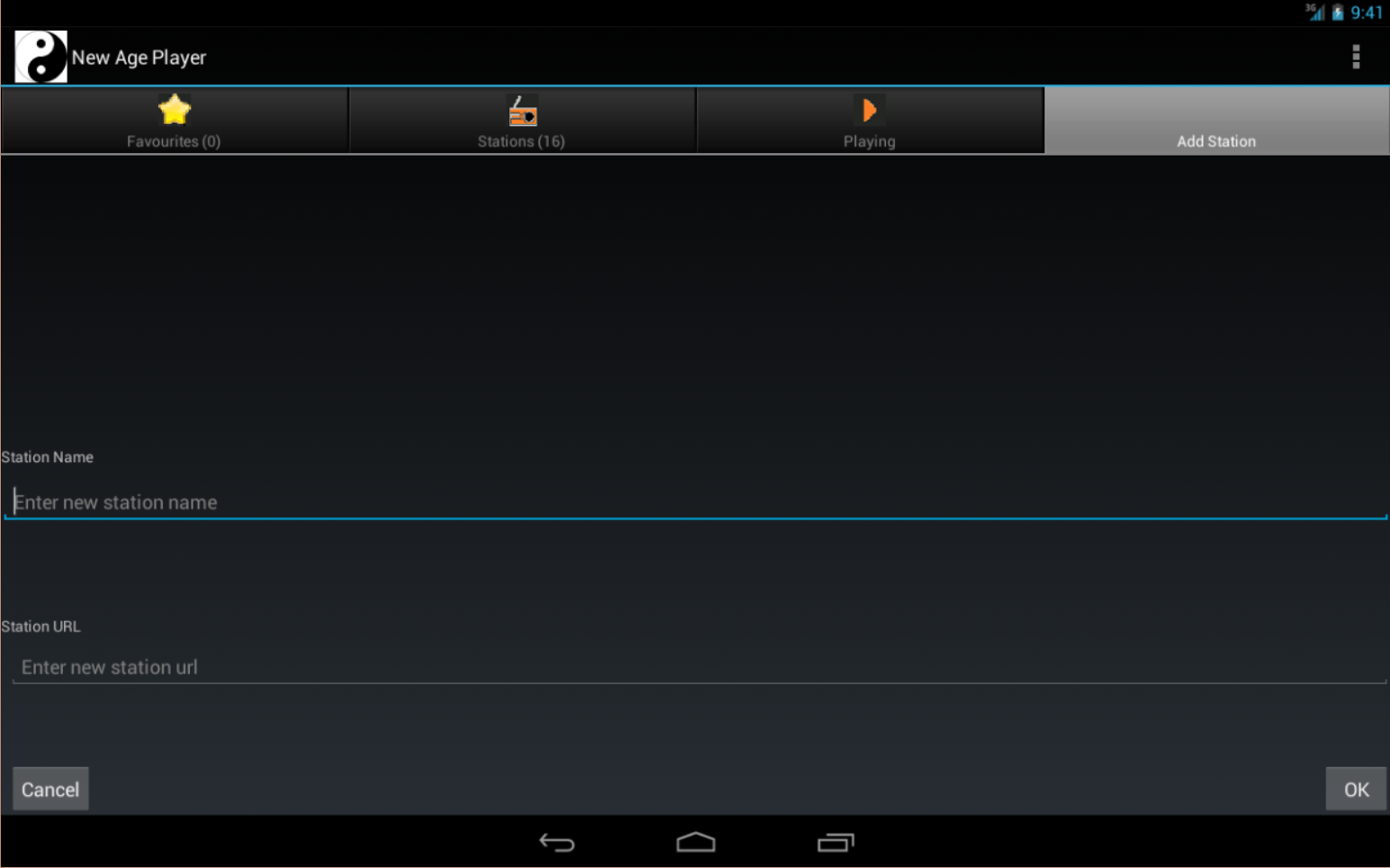 Add Station Tab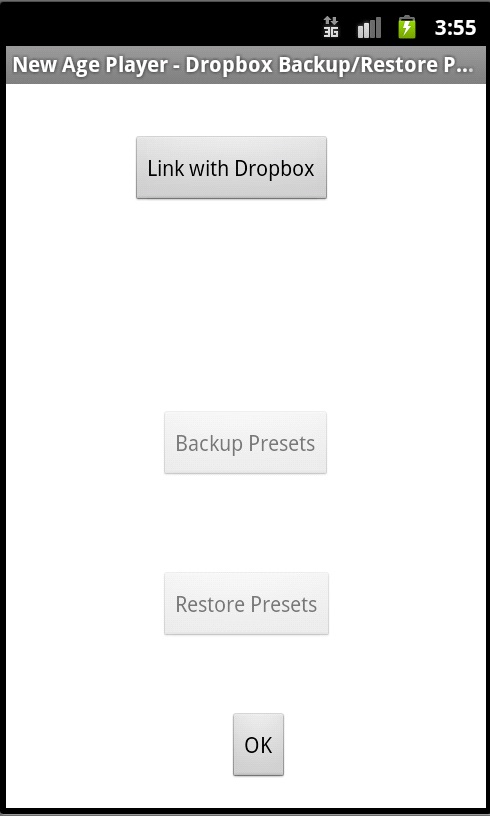 Main Backup/Restore Presets screen.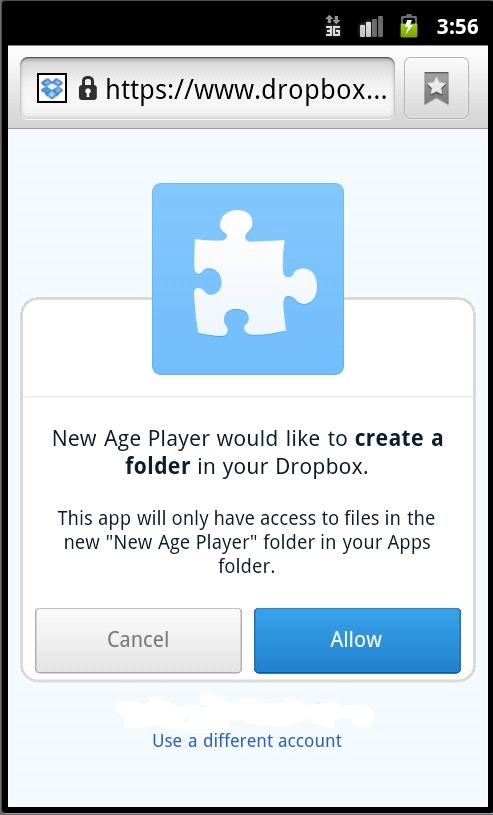 Dropbox User Authorization screen.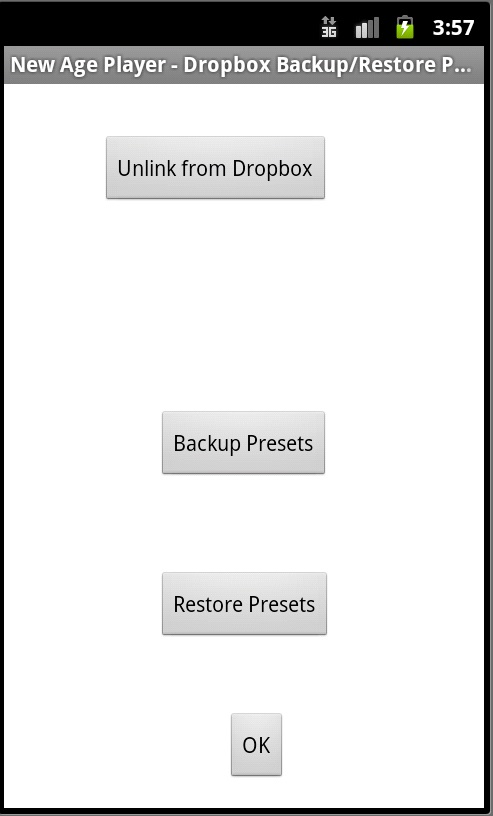 Backup/Restore Options.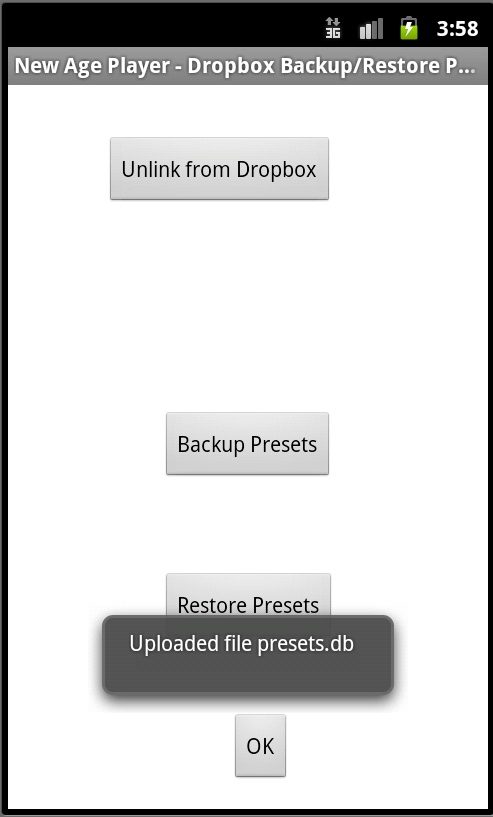 Backup (upload to Dropbox).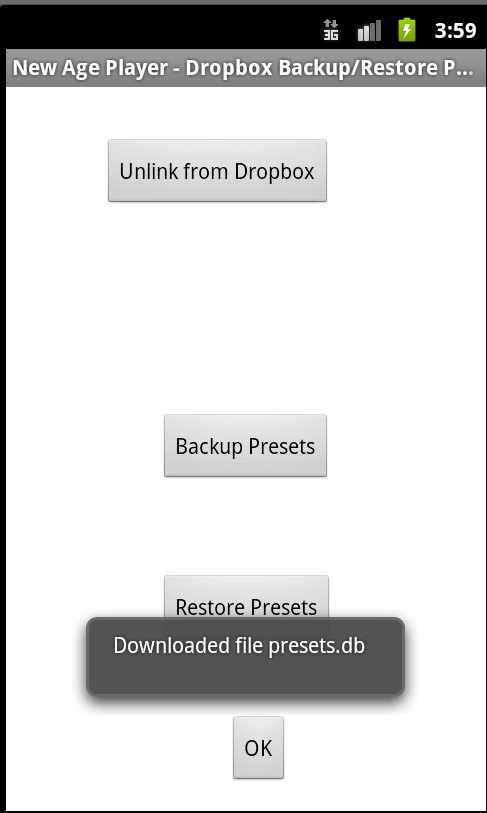 Restore (download from Dropbox).
Favourites Tab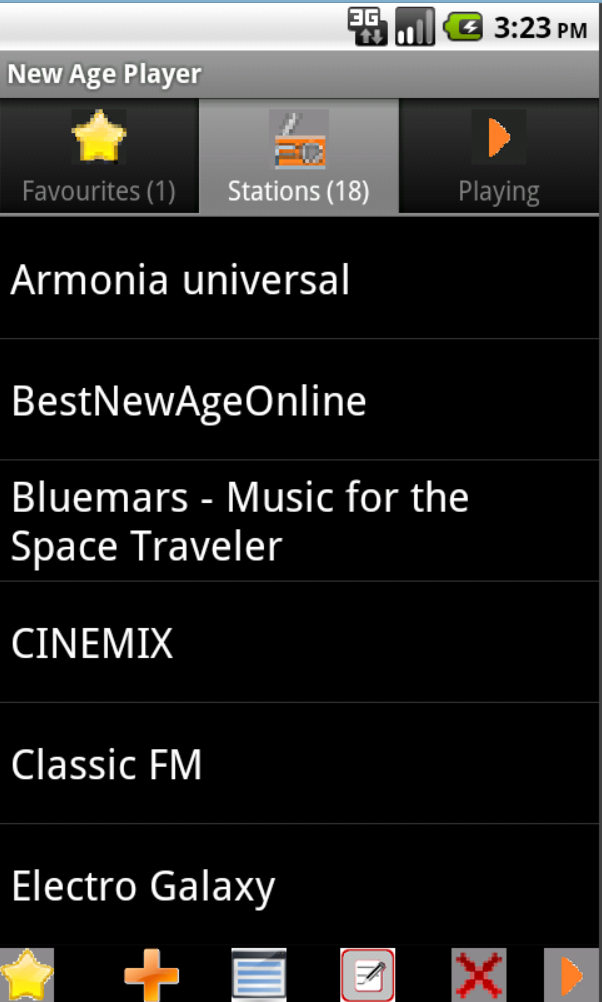 Stations tab with no station selected.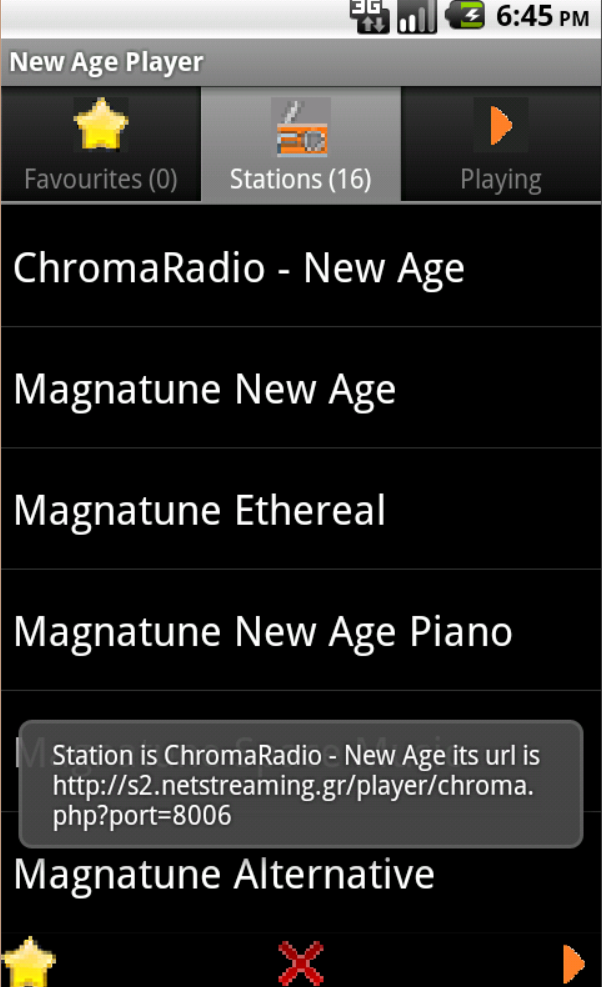 Stations tab with station selected.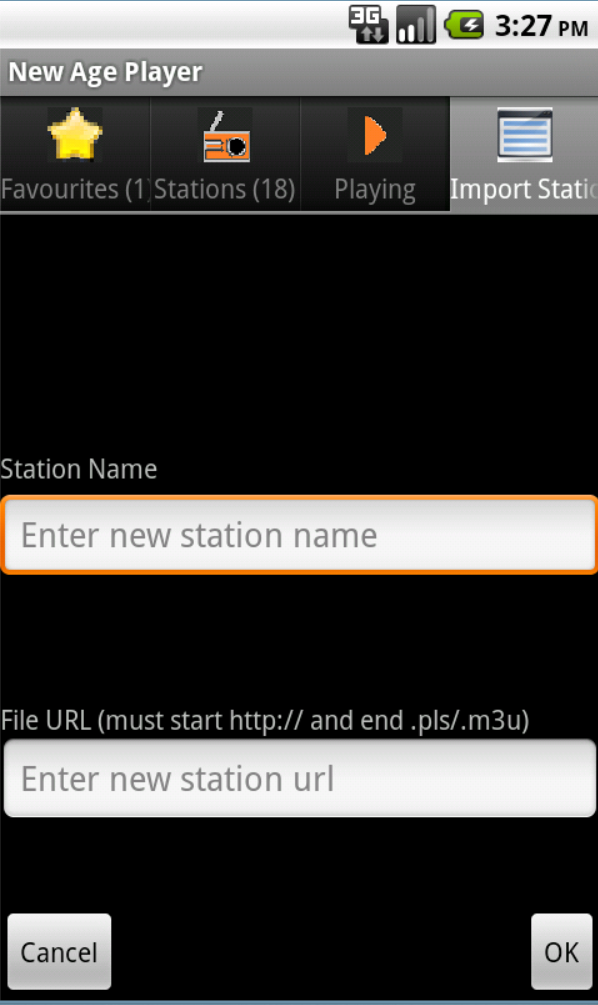 Import Station Playlist Tab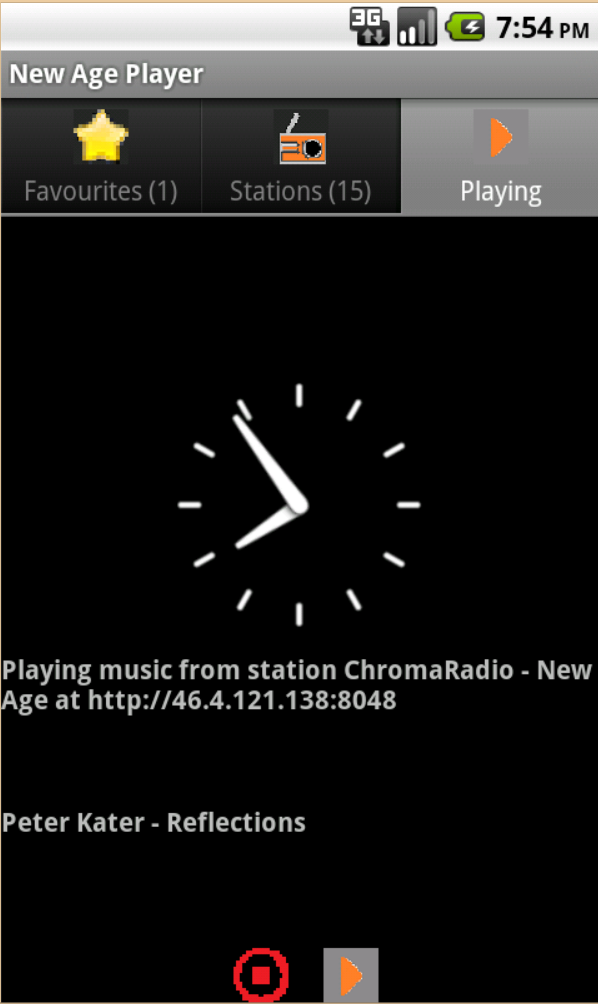 Playing Tab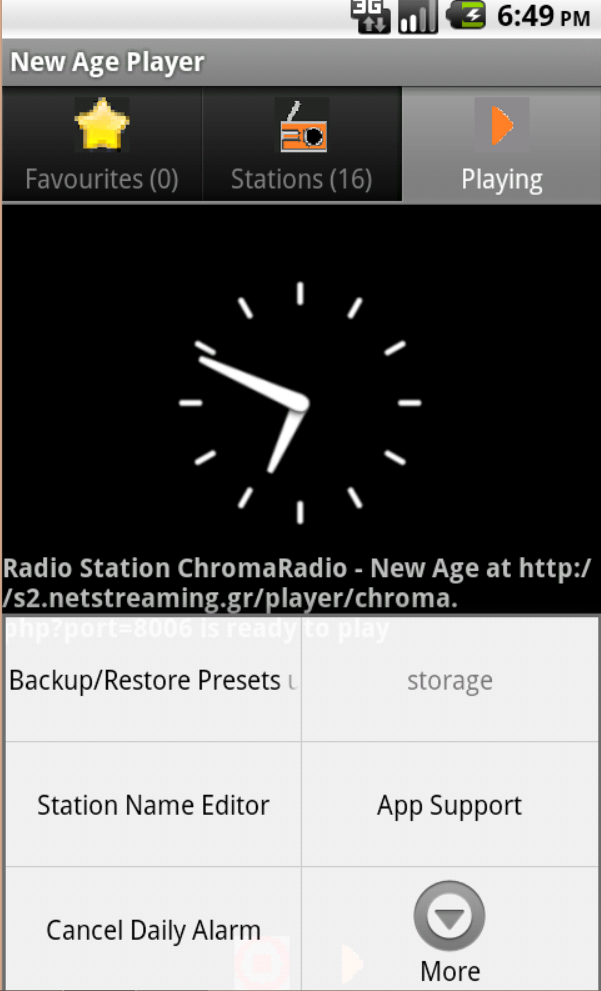 Menu 1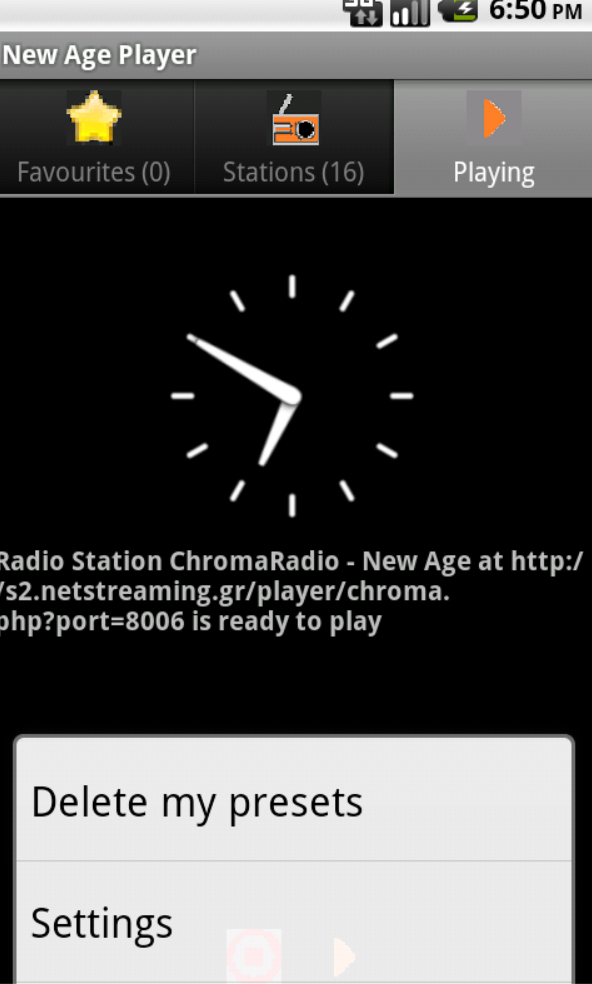 Menu 2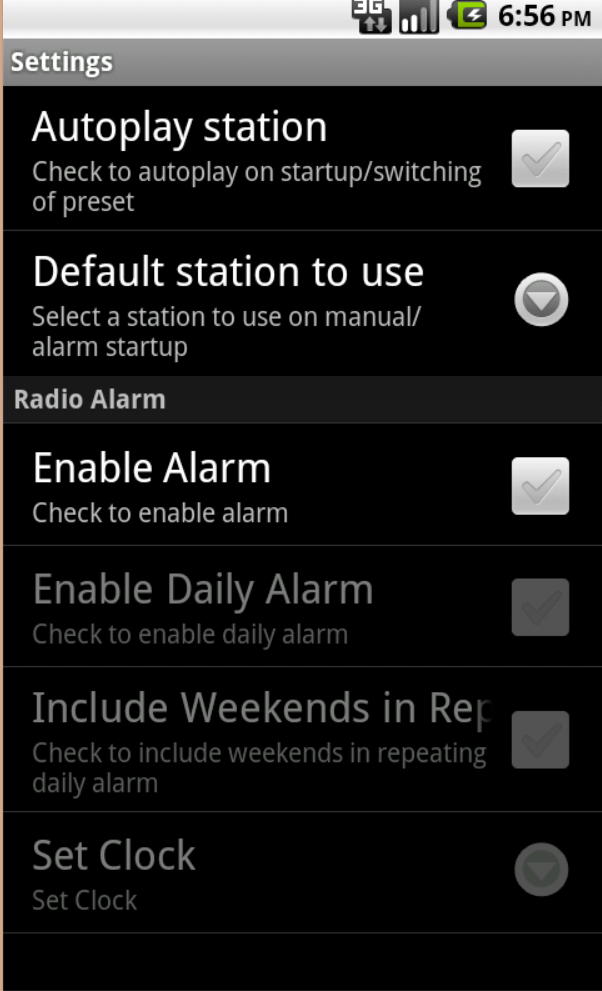 Settings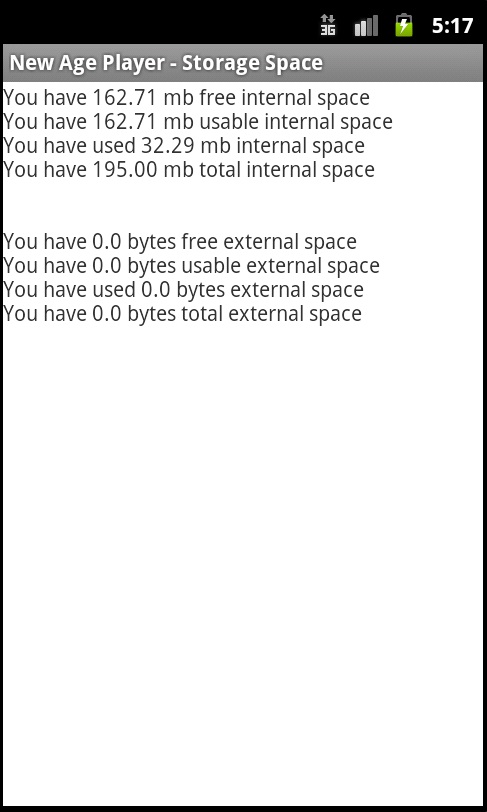 Storage Space Screen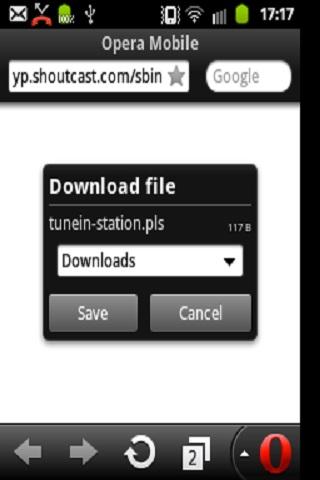 option to save downloaded pls file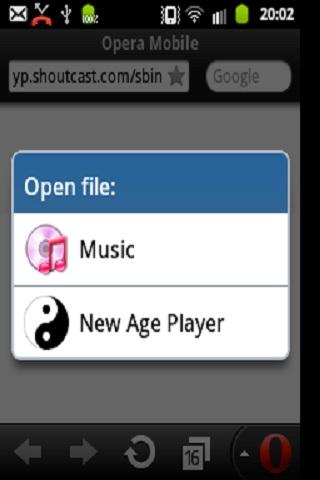 option to load pls file with NAP